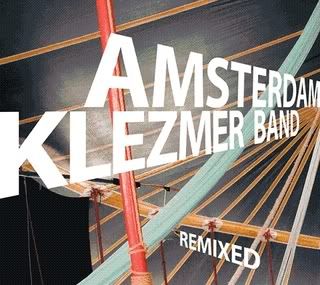 Amsterdam Klezmer Band - Remixed! [2006]
MP3 | VBR V0 44100Hz stereo | Klezmer, Gypsy, Balkan | RS
01. Sadagora Hot Dub (Remixed By Shantel)
02. Terk (Remixed By P. Millenaar)
03. Constantinopel Babes (Produced By J. De Beer & F. Hebly)
04. Rumania Calling (Produced By Th. Van Tol)
05. Ludacris (Produced By C-Mon And Kypski)
06. Pluk A Dub (Remixed Produced By M. Cornelisse)
07. Kolo Chimera (Produced By J. Van Strien)
08. Ispjenzola (Produced By La Boutique Fantastique)
09. Alter Ego (Remixed By S. Schmid (Zuco 103))
10. Harmandalidub (Remix Produced By P. Millenaar)
11. Immigrant Song (Remixed By Yuriy Gurshy)
12. Nasha Ljubov (Produced By M. Baronner And G. Levelt)
13. Limonchiki
14. Odessa's Blast Out (Remix Produced By M. Vos)

Part 1:


Part 2:

Subscribe to the
RSS Feed or by Email and receive free daily updates
Look more Amsterdam Klezmer...