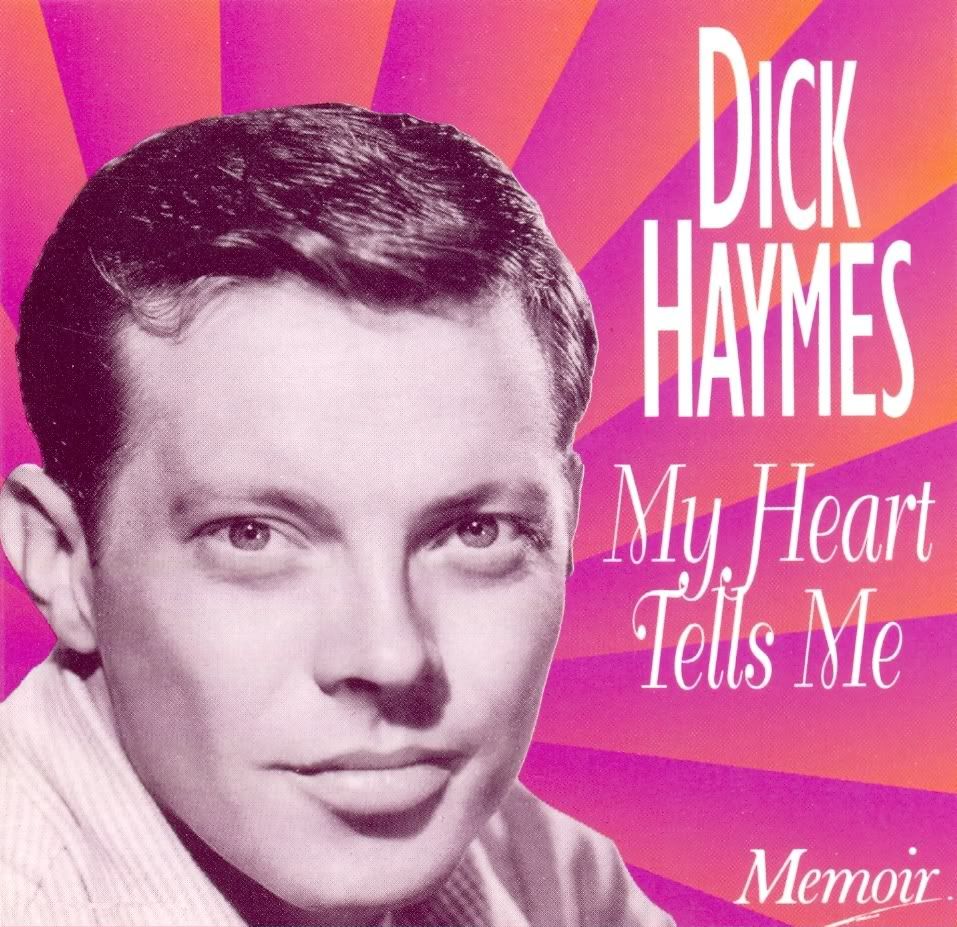 Dick Haymes - My Heart Tells Me
MP3 | @320 Kbps | 176,98 MB |
1. I Wish I Knew
2. Easy To Love
3. The More I See You
4. The Night Is Young And You're So Beautiful
5. You Make Me Feel So Young
6. Come Rain Or Shine
7. In Love In Vain
8. Love Letters
9. Laura
10. Do You Love Me
11. They Can't Convince Me
12. How Deep Is The Ocean
13. Aren't You Kinda Glad We Did
14. For You, For Me, For Evermore
15. That's For Me
16. Isn't It Kinda Fun
17. It Might As Well Be Spring
18. It's A Grand Night For Singing
19. Oh What It Seemed To Be
20. I'm Always Chasing Rainbows
21. Some Hearts Sing
22. You Are Too Beautiful
23. Another Night Like This
24. Till The End Of Time
25. My Heart Tells Me/A Lovely Way To Spend An Evening

PART 1:


PART 2:

Subscribe to the
RSS Feed or by Email and receive free daily updates
Look more Dick Haymes...