Track List: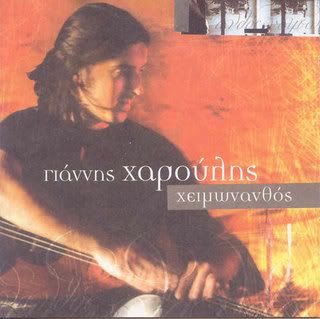 1. 'ENA GYRO TO FEGGA
2. STIS HARAYGES XEHN
3. SYNNEFA TOU GIALOU
4. DYSI KAI ANATOLI
5. SAN TA ROLOGIA
6. HEIMONANTHOS
7. TI SYMVAINEI EDO
8. TO ONEIRO TOU POLEMISTI
9. VREHEI
10. TOU PROINOU
11. VOSKAROUDI AMOUSTAKO
12. EKATOFYLLA [FYSARMONIKA P KATSIMIHAS]


Subscribe to the
RSS Feed or by Email and receive free daily updates
Look more Giannis Xaroulis...